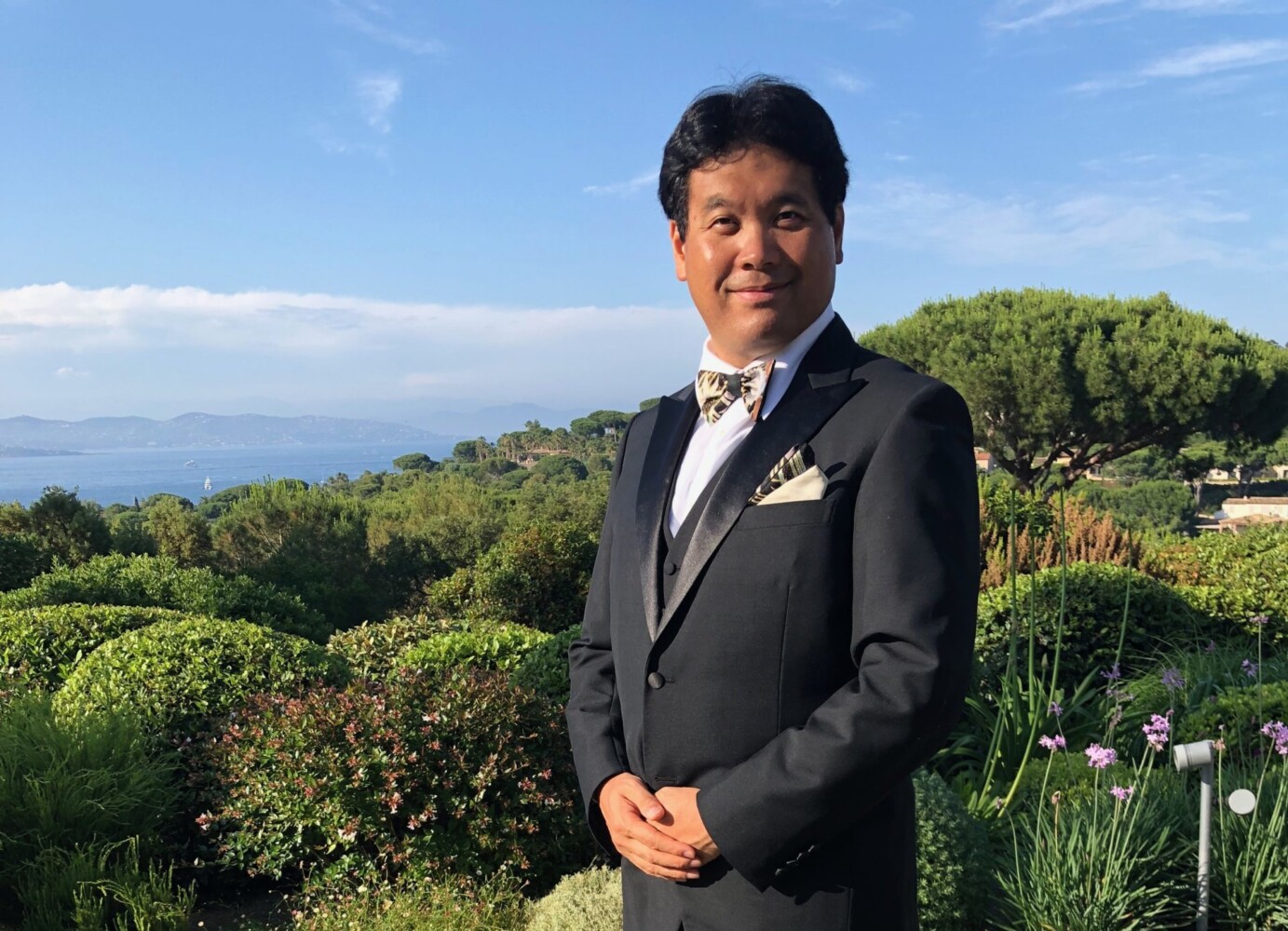 Hattori Miki
Purchased Item: Black bow tie
Why (where) did you get to know this product?
I knew the product when I saw a person wearing a Japanese pattern bow tie at a community party where business owners gathered, and when I talked to it, I knew this product.
Did you know this product and purchased it immediately? What would you be worried about if you didn't buy it?
I didn't buy it immediately, but about half a year after I knew it, I was going to attend a dinner party in Saint-Tropez, France, and would like to participate in a Japanese-style bow tie! I thought, I purchased it.
What made you decide to buy this product?
When I attended an overseas dinner as a Japanese, I decided that I wanted an item that would prove "as a Japanese" because I could give it a point. I also received Mr. Bando's enthusiasm for the HIME brand, so I want to buy more! There was also a thought.
In what scene did you use this product?
I used it at the night party on the first day when I attended a dinner party held by Monaco Public Office in a luxury resort called Saint-Tropez in France.
How about actually using the product? I think that you were happy when you tried using kimono dresses and accessories, but please tell us about your feelings and impressions at that time.
It's a black bow tie, but the pattern sense was very nice and it was a good item that made me stand out. It's good from overseas people who were actually attending the party! I was told.
Who would you recommend this product to?
I want to bring a small accessory! I would definitely recommend it to anyone.
How much would you like to recommend this product to close people? Please give a score from 0 to 10 points.
I would like to recommend 10 points to those who are looking for Japanese pattern items.