Remade into a dress that pleases the Japanese culture of kimono and sensibilities.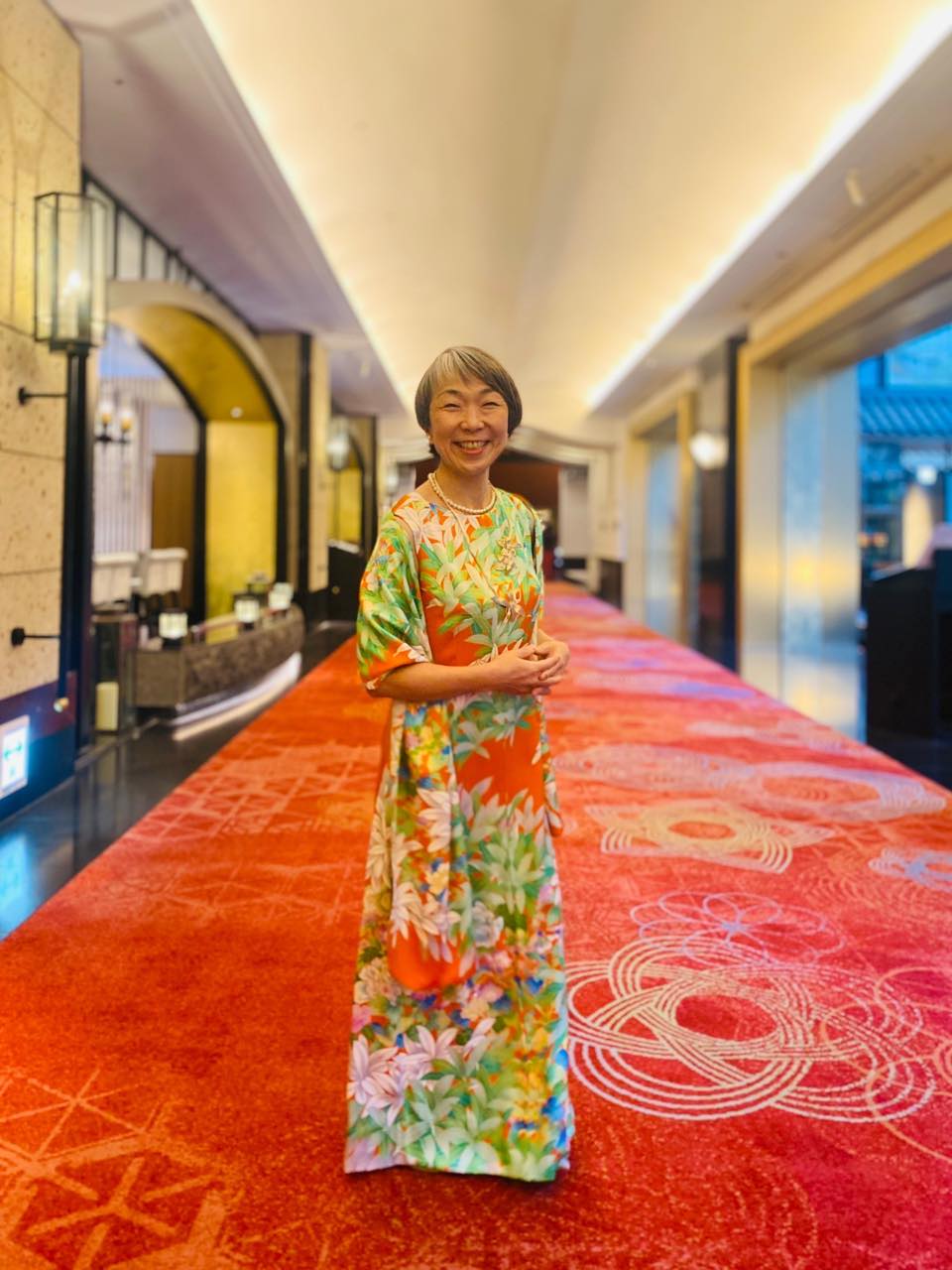 [Impressions of the dress]
As I am both Japanese and an artist, I have been looking for a remake of a kimono dress that would please my Japanese culture and sensibility. As someone who draws contemporary art, I didn't find anything that resonated with my sensibilities.
However, the lines of this dress are very beautiful, and I really liked the design and lines that make kimonos look beautiful in a modern way, so I decided to purchase them.
When I heard that the remake was produced by someone who was originally a pattern maker, I understood the difference between them and others. He was also a very nice person. I feel that kind of energy flowing through me.
[Customer profile information]
Space creation healing art that colors the future and brightens the soul
Unique technique painting Soul Design Art®︎ *Trademark registered
Representative Hanai Chie
Artist/Soul Designer/Soul Therapist
– Transcending time and space with synesthetic sensations and painting information and energy on canvas –
"Now, to live life as it is, shining from the soul."
I create space creation and healing art that colors the future and brightens the soul.
SoulDesignART® is a unique painting method that draws on the creative energy and information of the universe that transcends time and space, and works on people's latent wishes, thoughts, and places to increase energy using their innate synesthete ability.
``May the bright joy of living that expands the unknown possibilities of each person create a bright future, and may the earth and universe be filled with love and peace.''
HPhttps://www.art-hanaichie.com
Mail Address chie.souldesignart@gmail.com
Instagram: art_chiehanai_souldesignart
《Hanai Chie Profile》
https://www.art-hanaichie.com/pages/1645944/profile