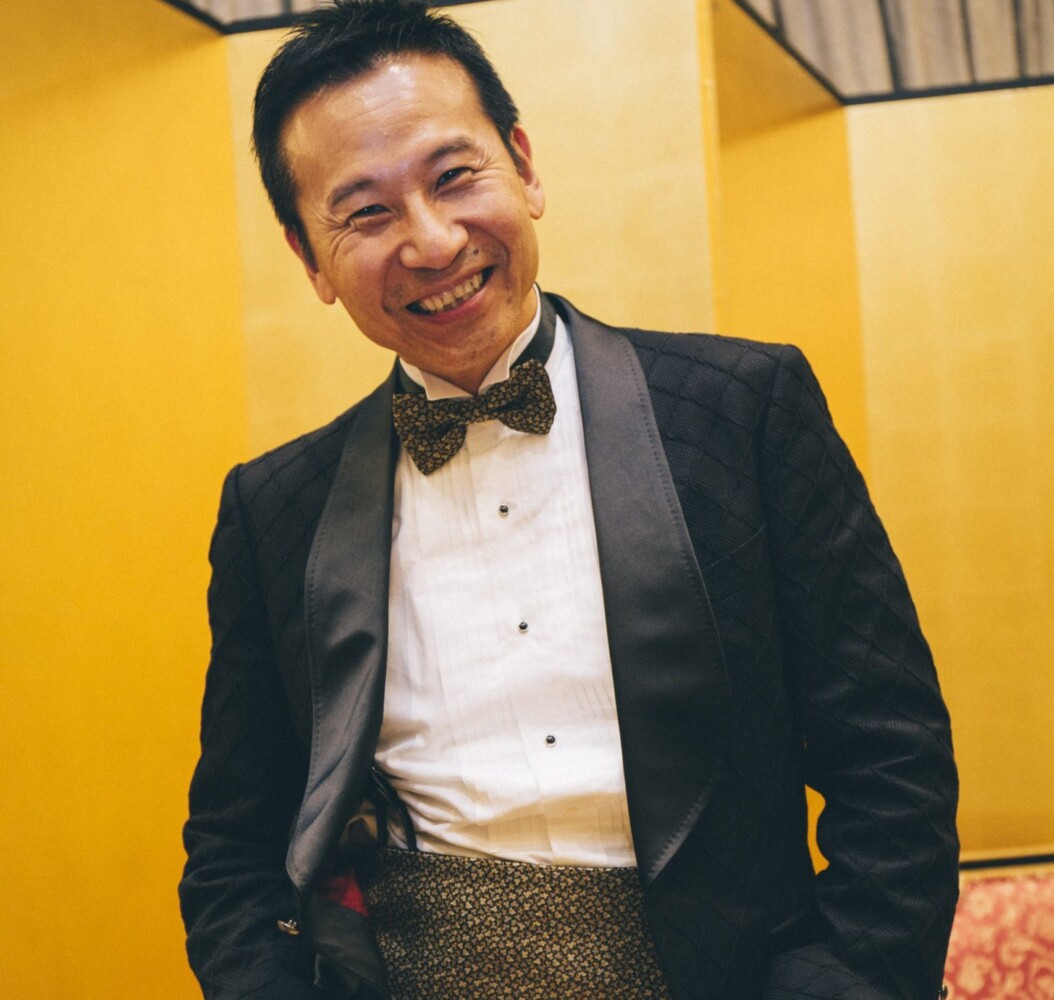 Mr. Mitsuhiro Shimatani
Purchased: Bow tie and cummerbund
Why (where) did you get to know this product?
Banchan taught me directly.
Did you know this product and purchased it immediately? What would you be worried about if you didn't buy it?
I want you to show me the product and want it immediately! I thought.
What made you decide to buy this product?
Anyway, my sense of choosing Ban-chan's fabric is the best! The combination of Japanese tradition and Western costumes has created new value that has never existed before. I feel high consciousness and energy just by wearing a cummerbund with such a wonderful bow tie.
In what scene did you use this product?
During the most important business negotiations, I went to a tuxedo with a bow tie and a cummerband made of the fabric that Banchan chose. By the way, this is an important business meeting with UNIQLO officers. It was great. After all, it was highly praised for not having seen such a stylish bow tie.
How about actually using the product? I think that you were happy when you tried using kimono dresses and accessories, but please tell us about your feelings and impressions at that time.
It stands out because no one is wearing a new value that combines Japanese tradition with Western formal wear. Of course, I feel good and have a good conversation! I've become more active in going to parties.
Who would you recommend this product to?
Where can I buy from the other party before recommending it? I will ask.
How much would you like to recommend this product to close people? Please give a score from 0 to 10 points.
10 points (I want to add 12 points, because the product creates new value)