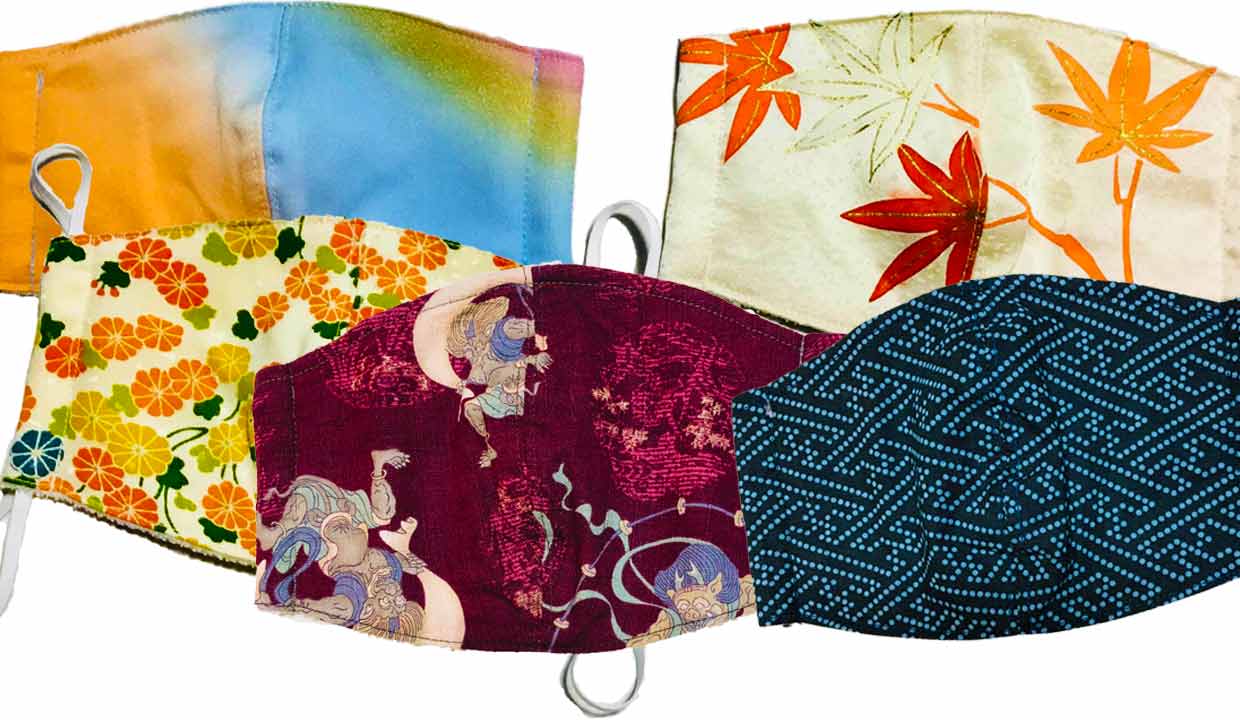 I would like to thank everyone who made a small purchase.
At that time, I suddenly came up with a mask.
The front is pure silk (silk) and the inside is pile.
Mr. Hiroko, the production manager of our shop, made the mask with a very nice and fashionable kimono.
For everyone to use it immediately, wash it one by one and iron it at the end to finish it.
We are pleased to present a stylish mask to everyone who purchases the item.